I am working on a 1965 W112 Coupe. The Car was missing on #3& #4 and a leakdown test indicated a leak between the two .
I removed the head and found the gasket blown in several places.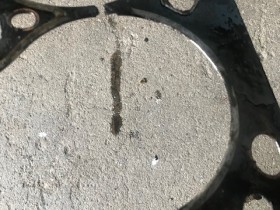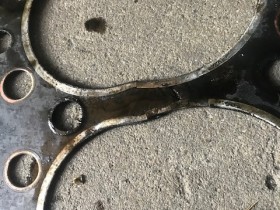 The cylinder head and the cylinder block Appear to have "fret " marks on the surface as if the head was moving. How should I determine if the cylinder liners may have been moving?